Post by EMPATHY on Mar 12, 2011 3:17:16 GMT 1
Joseph McStay, 40; his wife, Summer, 43; and their two children, Gianni, 4, and Joseph, 3, have not been seen or heard from since February 4. Concerned relatives contacted authorities, who checked the family's home February 15, the sheriff's department said.
A vehicle belonging to the family was found abandoned near the Mexican border. The McStays' home is in Fallbrook, an unincorporated area about 45 miles north of San Diego.
Anyone with information on the whereabouts of the McStay family is urged to contact Sgt. Dave Martinez of the San Diego County Sheriff's Department at 858-565-5200. Anonymous calls can be made to 888-580-8477.
www.mcstayfamily.com/
Above is the website for this family.
I have been asked on the request section of this blogger to look at the situation of the Mcstay family who disappeared around February 4th 2010. This case is over a year old and there will be many reports on the internet about this families disappearance. I have not read all the information other than their car was abandoned and that relatives are looking for them. Tarot will try to bring forward glimpses of what MAY have happened but will show things past present and future which may echo some information already printed but may also give new information. Tarot is NOT 100 per cent accurate and therefore I would ask that you look for factual information to guide you.
There are some very large and good facial pictures that I have to meditate with and first I am going to see if tarot can produce information on Mother and Father to see what may transpire.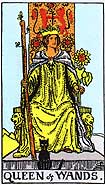 The first card given to by tarot when meditating on Summer Mcstay is the Queen of Wands. This card is full of action and very go getting for want of a better word to describe it. When I think of this card I think of highlife, nightlife, entertainers, performers and showstopping events. The Queen is a number 13 and Number 13 will have a significance of some description and all I can do is leave that number here.
I am seeing a lot of things with my first card the Queen of wands who is linking to the King of Wands and the Emperor. This Queen represents performance artiste, showstopper, entertainment, lights, highlife, or a very exciting trip but there is a hidden cat there so Im wondering whether it was a secret or whether it is surrounded in secrets. The Queen is SOUTH in direction. This Queen sits next to the King who is entrepreneurial, a spokesman, a person who is active, and helps perpetuate the trip.
The Knight of Wands before the queen is planning this trip which appears to be to an exotic place and appears to be very exciting. There is a car here because the Knight is a travel card and one would assume that this lady and her family went off on a trip which does,nt appear to be a short trip as the Knight of wands can offer us motorcycle, car, bus or train. The Knight of wands could be traveler himself he is thought of as an 'outdoors man' or a 'traveller'. He is sometimes linked to agriculture.
I see business on the cards or having the wherewithal to plan this in a businesslike manner. There is something in the knight of wands to mention though and also the Queen of Wands and that is the possibility of infidelity or some kind of deceit at a push even jealousy though I cannot be sure why. The knight is telling us that there are dangerous liasons - very dynamic movement occurring here and because of the aries/fire on this card Im wondering why I see some form of anger here. It all seems so very brash as though it is a spur of the moment decision, just like that (I snap my fingers here) also seeing a change of residence and some important documents here. If we went back to the Page of Wands we could be linking to foreign flavours here or even country though I cannot be sure.
I hope this is not a deportation? I do not know for sure. What I see in that Page of Wands is someone shaking a big stick so its a sign that someone and it could even be someone in uniform or some kind of feeling of officialdom is somehow here in the background and it appears to me that there are very frenetic messages on this card.
So it sort of seems to me that some message came through that made this family very cross and they had to decide quickly what to do and were forced to take some very long trip. Now when I say messages that means a communication, it could be on paper as in a letter, or by phone or it could actually be someone standing there and they do have a STICK in their hands. Some might even feel it was a gun. However, that might be getting melodramatic Im not quite sure as yet. The colour of these cards are red so that does tell us that something was quick and it could be something that was making someone quite angry. It may just have been a choice of the family to just leave but it seems to me that it was forced in some way because of some situation as this is a quick departure and some big decisions that had to be made there and then.
There was stress and great difficulty from what I can see at first but there is a complete strong need for change here that had to be made though right now I dont know whose decision this was but I see this family at a crossroads.
The king of wands shows some kind of business contact perhaps there is money attached here and being weighted down with some kind of burden. There is air in this card so Im not sure if Air Travel MIGHT have something to do with things I cannot be sure as yet. But an important business contact is made and this trip appears to then be planned and executed very quickly . I seem to have some 'construction here' attached to this man. I dont know if he is an estate agent or someone who is actually a builder or just someone that deals with port folios it could really be any of these. The King of Wands also is sometimes known as the racing driver so you can tell that the whole action that has occurred was VERY VERY FAST.
If these people were just going on holiday I cannot see that there would be such a rush in these cards unless of course a wonderful trip was offered last minute. It could be more sinister then that though so I will continue to look at the tarot for more clues.
The Emperor on the cards linked to the Queen of wands is who bothers me most. The Emperor is the father or the Boss as a rule. They are the authority in matters so I am feeling that the pressure comes from them to do this and to take this trip. So Im wondering if it is down to the husband or someone else. The Emperor is offering us the number FOUR and we know that it was the FOURTH of February this family vanished so I think this does link in. The Emperor can be about the Government, Law and Order and Authority and overseeing rules and regulations. There may even be a political situation here possibly. So what I m feeling is that they could have run into some kind of trouble with the authority who have rules and regulations because we have to remember that important documents were mentioned.
The next card here would be the Heirophant who would be waving a Map and a Key and offering some good advice or counsel then we have the lovers card which is a card showing a family of three but generally a family. and then we have a car which they must have travelled in as in the Chariot but they might have come up against an army of authority for some reason.
This family on the Lovers card is linked to the number 6 which is WEST and it signifies the family home or somewhere they are familiar with that they would consider they come from. The Lovers always offers a choice, so Im wondering if authorities wanted to send them back home which made me think of deportation earlier in this reading or something of that nature? Im feeling there might have been a problem with the children for some reason but I am not sure why that is. I dont see seperation from the children exactly but only that there might be a problem here. Im getting a window with the number 5 also.
The Emperor can also show us some form of 'domination' so someones in control here and Im not sure if its this family but perhaps authority? Perhaps there is security AND protection here on this Emperor Im really not quite sure what Im supposed to pinpoint here but there might be some form of High Office. The cards at this stage do not seem hostile on the Emperor but I cant be sure. It could all be something simple to do with the father who made a decision to do something or to go somewhere and thats all there is to it but it could be either.
I am seeing a document that is half written, or there is something wrong with it. High Priestess gives us a B and a J for people or places but mostly shows us that perhaps a woman is with holding secrets so maybe there was something with Summer that was not publically know? or she might have been accused of keeping secrets. This document however is unsigned or unfinnished so it must have some relevance. There is a triple moon on the High Priestess and that is never a good sign it can actually mean three people who pass away. It is not necessarily the case but I mention it all the same. I only saw a family of three on the Lovers card and if that is the case and there are two children. I notice two J names in the family one belonging to the father the other to one of the Sons. Might mean something ? However these documents appear to be part of 'disappearing' or the dissapearance?
I cannot guarantee exactly that tarot is correctly giving us details that are precise I just give what I have and hope that something can be made of it even if it turns out to be 'something like this' but not quite. The planning and construction is strong on one person likely a Male. Maybe the husband realised something? I do see a pregnancy issue in the cards.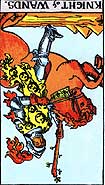 Right well this card is telling us about something quite difficult it turns all the cards that I have just read ON THEIR HEAD. There have been fights, quarrels, screaming matches, losing control you name it, this is not good - it is possible that is NOT with each other, that it COULD be with some kind of Boss or Authority of some kind. Problems over the car and frankly this family might be in trouble because the cards that I have given could mean that at least three of them could be connected to water.
But I dont know which three. If any of these two parents have a business or business associates, check the buildings just in case, check for messages, anything written down, any documents missing, any property documents ANYTHING. There is a problem trying to get a direction out of the Court cards. The Knight is facing South East however and Im wondering if it would be safe to suggest they are South East, though it could also be North East. with a connection to the West.
I will look at cards for the other family members. The Knight is a hot card, its a fire card - so we might be talking about somewhere hot that they may be. Red is Chillis they are hot so it could be Mexico because that was where the car was found. Reversing the Knight could make it possible for the Emperor attached to the queen to be very detached and break rules and regulations, it can also show signs of abuse so its not a good card. There seems to be some 'adoption' of some description but not sure what that is and the whole thing is starting to look very difficult to me. I feel travel has been stopped. Anywhere that might be linked to Entertainment or highlife or showstopping should be checked where the car was found but this no doubt has been. Reversed knight also shows people who are untidy or someone who has a hot temper and trashes the home and the whole feeling is very brash behaviour, bad anger and total inconsiderate type of nature. Conflict quarrels and anything that pertains to this. It might show a person up to the age of 35 or under.
Money and business is in big trouble here and now Im wondering about construction sites or something under construction. Its very easy to become very dramatic over these cards and I dont particularly want to read them wrong but it can happen as tarot is not 100 per cent.
There is a possible 'religion' problem as Temperence shows up and shows that 'two sides of people' do not get on and Im seeing the word Michael but possible upside down. There is a faint thought that I am seeing Egypt because Michael upside down could form crudely Wickel - which means 'wraps' and makes me think of Mummys.
Again I may have all this totally wrong but we do have pyramids on the Page of Wands.
Im seeing 'get rich quick' schemes here and problems about money. I have a feeling that this could also represent when people strap drugs to their body and maybe this was thought to be the case. Perhaps this family were thought to have drugs especially with Temperence attached. Liquid you can cook would be crack or cocaine.
I am not sure of all this but Im simply making some kind of suggestion. Once again the Knight is facing South west but reversed could be South East.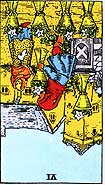 This family come up with the six of cups reversed on the FIND card. The Cups are West but again it is upside down I wonder about the East.its very difficult for me to decide on this one but cups are official WEST . The cups normally represent six days but Im not so sure of that as that would be under a week.
I keep wondering if the children have been seperated I cant make my mind on this, its a very complicated scene that I have. There may be something under a family home.
I seem to feel that something may occur in the future. Im seeing them appearing in the future somehow so I am sure they will be found or I would not get this card.
I am seeing some form of Bridge or Arch and maybe being beneath there. I am not sure how this case is going to turn out. It may be difficult all around. I feel there is something particular about one of the children. See water also. Maybe name of place with Water?
It may be that this family simply suffered travel complications.
I still have East and West on the family which makes me feel they could have been divided somehow? or between two places? November seems to be pointed out for some reason too, though the month is not always reliable. This card can threaten that these people might not be found when it is reversed though normally it suggests a period of SIX , six days, or a distance marker something like that . I feel somehow that there is some sorrow attached here. I am going to think optimistically and say that this family will be found although I think it is thought they wont be perhaps that is what tarot tells me. There may be something about them in some way soon. Temperence might have been hinting at 14 months but I think the time zone is very tricky with this sitting and I cannot be sure why that is.
I may look at other members of this family but for the moment I need to take a session break. I cannot gurantee what I have seen is correct and if I have these details or any of them wrong I will apologise in advance though remind you that tarot is not 100 per cent therefore I have to allow the misinterpretation of certain aspects as they may not ALL APPLY. As we have Under six of cups we may look at the numer FIVE as a useful FIND marker.
This is a very complicated case and I may have to come back and review parts of this tarot and look for further detail and also as beforementioned, look at the husbands tarot.
Empathy.